Bible References on Trusting God
As our world is getting darker and more violent through human lawlessness and greed, as well as natural phenomena in response to the above, each person is more vulnerable to encounter problems in their lives. This can include serious illness, dire financial situation, violence, natural disaster, debilitating injury, human hate and persecution and more. Where can we get help when the usually functioning agencies and systems break down? Who can we trust in dire need? Trusting God may become our only option.
Some of those whose psalms and prayers have been preserved in the Bible, including David, a man after God's own heart, reached the conclusion that God is the most reliable source of trust. They have been betrayed or let down by fellow humans and had nowhere else to go.
Trust in God or man is based on experience – our own or that of others, or necessity – there is nothing else left, we have reached the end of our rope. Even our friends, while well-meaning and loving can encounter situations where they cannot help us. Divisive and hateful propaganda can separate friends and neighbors and turn them against each other based on race, ideology or other differences even if they had lived in peace for decades. That is a sobering fact. As the below scriptures tell us, when all else fails, God is our best and only source of trust and help.
Psalm 121 sets the stage and gives wonderful and encouraging promises:
"I lift up my eyes to the hills — where does my help come from?  My help comes from the LORD, the Maker of heaven and earth. He will not let your foot slip — he who watches over you will not slumber; indeed, he who watches over Israel will neither slumber nor sleep. The LORD watches over you — the LORD is your shade at your right hand; the sun will not harm you by day, nor the moon by night. The LORD will keep you from all harm — he will watch over your life; the LORD will watch over your coming and going both now and forevermore."
Psalm 91 echos in much the same vein and sounds very relevant for our time:
Ps 91:1-3 He who dwells in the shelter of the Most High will rest in the shadow of the Almighty. I will say of the LORD, "He is my refuge and my fortress, my God, in whom I trust." Surely he will save you from the fowler's snare  and from the deadly pestilence.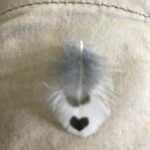 Ps 91:4-8 He will cover you with his feathers, and under his wings you will find refuge; his faithfulness will be your shield and rampart. You will not fear the terror of night, nor the arrow that flies by day, nor the pestilence that stalks in the darkness, nor the plague that destroys at midday. A thousand may fall at your side, ten thousand at your right hand, but it will not come near you. You will only observe with your eyes and see the punishment of the wicked.
Ps 91:9-12 If you make the Most High your dwelling— even the LORD, who is my refuge—then no harm will befall you, no disaster will come near your tent. For he will command his angels concerning you to guard you in all your ways; they will lift you up in their hands, so that you will not strike your foot against a stone.
Ps 91:14-16 "Because he loves me," says the LORD, "I will rescue him; I will protect him, for he acknowledges my name. He will call upon me, and I will answer him; I will be with him in trouble, I will deliver him and honor him.
With long life will I satisfy him and show him my salvation."
Of course, trusting God will not literally keep us from every single problem and difficulty as many issues we cause ourselves or they are just a normal part of living. However, we may be protected from and spared more suffering than we'll know in this life. The Psalms and Proverbs are experientially based. They are prayers or affirmations of those who have gone before us. And the more we trust God in our life, the more we'll see from our own experience that this is the best, and sometimes only, way to go.
The below listing of Bible passages focuses on trusting in God. There are numerous other scriptures that contain promises of God providing for our needs, protecting us, guiding us, giving us wisdom, and more. However, the quoted passages in themselves are powerful and should give us encouragement and hope for the uncertain future.
Book of Psalms
Ps 9:10 Those who know your name will trust in you, for you, LORD, have never forsaken those who seek you.
Ps 13:5-6 But I trust in your unfailing love; l my heart rejoices in your salvation. I will sing to the LORD, for he has been good to me.
Ps 20:7-8 Some trust in chariots and some in horses, but we trust in the name of the LORD our God. They are brought to their knees and fall, but we rise up and stand firm.
Ps 22:4-5 In you our fathers put their trust; they trusted and you delivered them. They cried to you and were saved; in you they trusted and were not disappointed.
Ps 31:14 But I trust in you, O LORD; I say, "You are my God." …
Ps 31:19 How great is your goodness, which you have stored up for those who [love and obey] you, which you bestow in the sight of men on those who take refuge in you.
Ps 31:20 In the shelter of your presence you hide them from the intrigues of men; in your dwelling you keep them safe from accusing tongues.
Ps 31:21-22 Praise be to the LORD, for he showed his wonderful love to me when I was in a besieged city. In my alarm I said, "I am cut off from your sight!" Yet you heard my cry for mercy when I called to you for help.
Ps 31:23-24 Love the LORD, all his saints! The LORD preserves the faithful, but the proud he pays back in full. Be strong and take heart, all you who hope in the LORD.
Ps 33:21 In him our hearts rejoice, for we trust in his holy name.
Ps 37:3-4 Trust in the LORD and do good; dwell in the land and enjoy safe pasture. Delight yourself in the LORD and he will give you the desires of your heart.
Ps 37:5-6 Commit your way to the LORD; trust in him and he will do this: He will make your righteousness shine like the dawn, the justice of your cause like the noonday sun.
Ps 37:7-8 Be still before the LORD and wait patiently for him; do not fret when men succeed in their ways, when they carry out their wicked schemes. Refrain from anger and turn from wrath; do not fret—it leads only to evil.
Ps 37:9 For evil men will be cut off, but those who hope in the LORD will inherit the land. [the Celestial Kingdom]
Ps 40:4 Blessed is the man who makes the LORD his trust, who does not look to the proud, to those who turn aside to false gods.
Ps 40:5 Many, O LORD my God, are the wonders you have done. The things you planned for us no one can recount to you; were to speak and tell of them, they would be too many to declare.
Ps 44:6-8 I do not trust in my bow, my sword does not bring me victory; but you give us victory over our enemies, you put our adversaries to shame. In God we make our boast all day long, and we will praise your name forever.
Ps 52:8-9 But I am like an olive tree flourishing in the house of God; I trust in God's unfailing love for ever and ever. I will praise you forever for what you have done; in your name I will hope, for your name is good. I will praise you in the presence of your saints.
Ps 56:3-4 When I am afraid, I will trust in you. In God, whose word I praise, in God I trust; I will not be afraid. What can mortal man do to me?
Ps 62:5-8 Find rest, O my soul, in God alone; my hope comes from him. He alone is my rock and my salvation; he is my fortress, I will not be shaken. My salvation and my honor depend on God; he is my mighty rock, my refuge. Trust in him at all times, O people; pour out your hearts to him, l for God is our refuge.
Ps 118:8-9 It is better to take refuge in the LORD than to trust in man. It is better to take refuge in the LORD than to trust in princes.
Ps 118:13-14 I was pushed back and about to fall, but the LORD helped me. The LORD is my strength and my song; he has become my salvation.
Ps 143:8 Let the morning bring me word of your unfailing love, for I have put my trust in you. Show me the way I should go, for to you I lift up my soul.
Ps 146:3-4 Do not put your trust in princes, in mortal men, who cannot save. When their spirit departs, they return to the ground; on that very day their plans come to nothing.
Ps 146:5-6 Blessed is he whose help is the God of Jacob, whose hope is in the LORD his God, the Maker of heaven and earth, the sea, and everything in them—the LORD, who remains faithful forever.
Book of Proverbs
Pr 3:5-6 Trust in the LORD with all your heart and lean not on your own understanding; in all your ways acknowledge him, and he will make your paths straight.
Pr 3:11-12 My son, do not despise the LORD'S discipline and do not resent his rebuke, because the LORD disciplines those he loves, as a father the son he delights in.
Concluding with Paul's prayer for the Romans
Rom 15:13 May the God of hope fill you with all joy and peace as you trust in him, so that you may overflow with hope by the power of the Holy Spirit.
See also this page on Antidote to Fear and Worry
Header Image: Andrew Seaman on Unsplash
Feather photo: Patricia Doyle