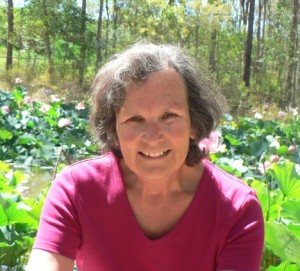 In a way, this site represents my spiritual biography. In sharing various insights that I have gained over a nearly 50-year-long spiritual journey, I invite visitors to join me and glean what resonates with them.
This journey has taken me from atheism in childhood and early adolescence as a result of growing up in a Communist country; to a non-mainstream Christian church in my late adolescence when I came to Australia, through to mid-life; then to other Christian denominations, both Protestant and Catholic. Most recently, I am finding meaning and inspiration in spiritual writings that transcend the boundaries of denominations and even the various religions, and present a unified and all-encompassing spirituality.
With this broadening perspective, I have moved from my earlier belief, with its resulting intolerance and feeling of superiority, that there is only one church that teaches the truth. I am reading widely and adding to my Christian spiritual foundation insights that speak to my heart and sound true to experience — no matter where they come from or who presents them. This website will therefore share what I have learned to appreciate in the hope that it will also be helpful and edifying to those who visit.
For more about my journey on a "Path Less Traveled", click here.
Books
I have also written books on spiritual themes (some co-authored with my husband), which are available both in print and electronic versions at various outlets. They include the Divine Reflections trilogy (see below), which explores how everyday natural phenomena mirror spiritual realities; Pathway to Life through the Holy Scriptures (co-authored with my husband), which gives a comprehensive overview of basic Bible teachings; and Journey to the Divine Within through Silence, Stillness and Simplicity (also co-authored with Alex), which deals with aspects of Christian meditation. Each book of the above books is described in more detail on Pathway Publishing. Some are available for free downloads as e-books. At the moment, our inventory of books on spirituality contains:
Divine Reflections in Times and Seasons, Eva Peck
Divine Reflections in Natural Phenomena, Eva Peck
Divine Reflections in Living Things, Eva Peck
Divine Insights from Human Life, Eva Peck
Pathway to Life – Through the Holy Scriptures, Eva and Alexander Peck
Journey to the Divine Within – Through Silence, Stillness and Simplicity, Alexander and Eva Peck
Jesus' Gospel of God's Love, Eva Peck
The Greatest Love, Eva Peck
Salvation, Eva Peck
Additional books dealing with Divine Love and New Birth books that are not available in print at this time, are available for free downloading here.

Author Interviews
Guest Posts
Photo: Alex Peck
by