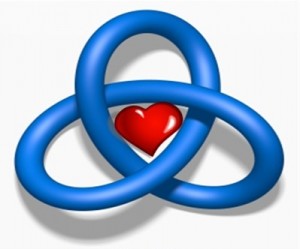 Here are various writings on the subject of love which show the height and breath of it.
Firstly, from the apostle Paul — St. Paul's letter to the Corinthians (1 Cor. 13:4-8):
Love is patient, love is kind. It does not envy, it does not boast, it is not proud, it is not rude, it is not self-seeking, it is not easily angered and it keeps no record of wrongs.
Love bears all things, believes all things, hopes all things, and endures all things. Love never fails.
Secondly, the Buddha's words on loving kindness (Keraniya Metta Sutta)
This is what should be done by one who is skilled in goodness, and who knows the path of peace:
Let them be able and upright,
Straightforward and gentle in speech.
Humble and not conceited,
Contented and easily satisfied.
Unburdened with duties and frugal in their ways.
Peaceful and calm, and wise and skillful,
Not proud and demanding in nature.
Let them not do the slightest thing
That the wise would later reprove.
Wishing:
In gladness and in safety,
May all beings be at ease.
Whatever living beings there may be;
Whether they are weak or strong, omitting none,
The great or the mighty, medium, short or small,
The seen and the unseen,
Those living near and far away,
Those born and to-be-born,
May all beings be at ease!
Let none deceive another,
Or despise any being in any state.
Let none through anger or ill-will
Wish harm upon another.
Even as a mother protects with her life her child, her only child,
So with a boundless heart should one cherish all living beings:
Radiating kindness over the entire world
Spreading upwards to the skies,
And downwards to the depths;
Outwards and unbounded,
Freed from hatred and ill-will.
Whether standing or walking, seated or lying down free from drowsiness, one should sustain this recollection. This is said to be the sublime abiding. By not holding to fixed views, the pure-hearted one, having clarity of vision, being freed from all sense desires, is not born again into this world.
And finally, a lovely contemplation on love by Nyanaponika Thera.
"Love, embracing all beings, be they noble-minded or low-minded, good or evil. The noble and the good are embraced because love is flowing to them spontaneously. The low-minded and evil-minded are included because they are those who are most in need of love. In many of them the seed of goodness may have died merely because warmth was lacking for its growth, because it perished from cold in a loveless world.
Love, but not the sensuous fire that burns, scorches and tortures, that inflicts more wounds than it cures — flaring up now, at the next moment being extinguished, leaving behind more coldness and loneliness than was felt before.
Rather, love that lies like a soft but firm hand on the ailing beings, ever unchanged in its sympathy, without wavering, unconcerned with any response it meets. Love that is comforting coolness to those who burn with the fire of suffering and passion; that is life-giving warmth to those abandoned in the cold desert of loneliness, to those who are shivering in the frost of a loveless world; to those whose hearts have become as if empty and dry by the repeated calls for help, by deepest despair.
Love, that is a sublime nobility of heart and intellect which knows, understands and is ready to help."
For insights into other aspects of love, check Types of Natural Love

Related Articles on this site: